Most Popular Full Body Packages
Full Body Checkup Panel 1( with Thyroid Profile & CBC )
80 Tests
Vitamin B12 Cyanocobalamin

( Weakness & Brain Health )

Vitamin D3 Total 25-Hydroxy

( Bone Health, Immunity & Tiredness )

Iron Profile - Anaemia

( Hair, Skin & Anxiety )

HbA1c (Glycated hemoglobin)

( Higher HbA1c, Greater diabetes complications )

Thyroid Profile - T3 T4 TSH

( Weight Gain/Loss, Mood Swings )

Lipid/Cholesterol Profile

( Heart health, Artries Clogging/Hardening )

LFT - Liver Function Tests with GGT

( Jaundice, Weight Loss, Abdominal Pain, Nausea )

KFT - Kidney Function Tests - RFT

( Kidney Diseases, Frequent Urination )

CBC - Complete Haemogram

( Blood Cancer, Infection,Hb & Anaemia )

Electrolytes Profile

( Muscle Cramps, Electrolytes Imbalance )

Calcium, Phosphorus & ALP

( Healthy Bones & Teeth Profile )

ESR, Uric Acid and Protein

( Inflammation, Joint Pain or Swelling )

FBS - Blood Glucose, Urine Glucose

( Diabetic Screen )

Urine R/M ( Urine R/E )

( Detects UTI,Pus Cells and Bacteria )
Healthy India Special Package ( with Vitamin D and B12 @ 82 Tests )
82 Tests
Iron Profile - Anaemia

( Hair, Skin & Anxiety )

HbA1c (Glycated hemoglobin)

( Higher HbA1c, Greater diabetes complications )

Vitamin B12 Cyanocobalamin

( Weakness & Brain Health )

Vitamin D3 Total 25-Hydroxy

( Bone Health, Immunity & Tiredness )

Thyroid Profile - T3 T4 TSH

( Weight Gain/Loss, Mood Swings )

Lipid/Cholesterol Profile

( Heart health, Artries Clogging/Hardening )

LFT - Liver Function Tests with GGT

( Jaundice, Weight Loss, Abdominal Pain, Nausea )

KFT - Kidney Function Tests - RFT

( Kidney Diseases, Frequent Urination )

CBC - Complete Haemogram

( Blood Cancer, Infection,Hb & Anaemia )

Electrolytes Profile

( Muscle Cramps, Electrolytes Imbalance )

Calcium, Phosphorus & ALP

( Healthy Bones & Teeth Profile )

ESR, Uric Acid and Protein

( Inflammation, Joint Pain or Swelling )

FBS - Blood Glucose, Urine Glucose

( Diabetic Screen )

Urine R/M ( Urine R/E )

( Detects UTI,Pus Cells and Bacteria )
Full Body Checkup Panel 3( With HbA1C, Iron Profile and Vitamins )
88 Tests
Vitamin B12 Cyanocobalamin

( Weakness & Brain Health )

Vitamin D3 Total 25-Hydroxy

( Bone Health, Immunity & Tiredness )

Iron Profile - Anaemia

( Hair, Skin & Anxiety )

HbA1c (Glycated hemoglobin)

( Higher HbA1c, Greater diabetes complications )

Thyroid Profile - T3 T4 TSH

( Weight Gain/Loss, Mood Swings )

Lipid/Cholesterol Profile

( Heart health, Artries Clogging/Hardening )

LFT - Liver Function Tests with GGT

( Jaundice, Weight Loss, Abdominal Pain, Nausea )

KFT - Kidney Function Tests - RFT

( Kidney Diseases, Frequent Urination )

CBC - Complete Haemogram

( Blood Cancer, Infection,Hb & Anaemia )

Electrolytes Profile

( Muscle Cramps, Electrolytes Imbalance )

Calcium, Phosphorus & ALP

( Healthy Bones & Teeth Profile )

ESR, Uric Acid and Protein

( Inflammation, Joint Pain or Swelling )

FBS - Blood Glucose, Urine Glucose

( Diabetic Screen )

Urine R/M ( Urine R/E )

( Detects UTI,Pus Cells and Bacteria )
Why Only MediTest.in ?
Fully Automated & Completely Barcoded
High-end Machines & Reagents
MD Pathologists & Expert Phlebotomists
Free Sr. Dietician Consultation
Personalized & Unique Diet Report
BIG NO to Commission & Cuts
Unique Patient Centric Policies
Free Home/Office Sample Collection
Same Day Reports for Routine Tests
OUR PATIENT CENTRIC POLICIES
Timely Sample Collection
Its our commitment to collect the Sample on Time, Everytime otherwise we will pay 10% of the Total amount as Penalty.
One Prick Sample
Guaranteed ONE PRICK Sample collection by our DMLT/BMLT Qualified and highly trained phlebotomists otherwise we will pay Rs. 100 as a Penalty.
Same Day Report
Our commitment is to provide same day reports ( between 5 PM to 11 PM ) for all Routine Tests. Reports may be delayed only in case of unavoidable circumstances.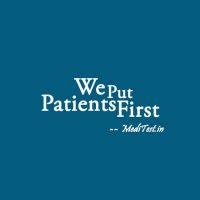 Full Body Checkup in Delhi NCR Punjab Haryana Chandigarh Tricity
MediTest.in is India's one of the Best Full Body Examination @ Free Home Sample Collection Service provider company significantly helping indians to live the life disease free.
Everyone aware that Prevention is better than Cure but Today is the time we should understand and follow that Prevention is the only Cure. To acheive this, MediTest have prepared customized Full Body Preventive Health Checkup packages with the help of experts in the medical field. These packages will help people to find the diseases at very initial level (if someone going for preventive packages as per his/her family history,Gender,Age and Risk Areas ) so that necessary steps can be taken accordingly before its too late.
We are Accurate | How we are ensuring 100% Accuracy?
You can visit any of the Hospitals like AIIMS, Sir Ganga Ram,Safdarjung, Apollo, Max, Fortis and Medanta Medicity etc as Reports are accepted worldwide ( India and Abroad ).
Machines are fully automatic and completely BarCoded.
We use High end reagents,Calibrators and controls.
Tests are performed under the supervision of MD Pathologists.
We provide 100% accurate reports with money back guarantee.
At MediTest.in, Accuracy is Everything. Based on our reports doctors take decision whether Chemotherapy should be given to cancer patient or not. Dialysis should be performed or not for Kidney Patient etc.
We know how critical the accuracy of the report is. We don't play with the health of people.
We are Affordable | BIG NO to commision and Cuts
We don't Pay any type of commission to anyone.
We use High end technology to ensure minimum Cost/Test.
Affordability also contributed by high volume, Low markup and Cost efficiency.
We are FasTest | Same Day Report
On Demand,Doorstep Sample Collection within 2 Hrs
Same Day Reports for Routine Tests ( Between 5 PM to 11 PM )
Even Basic Full Body medical checkup up in Delhi, NCR, Noida, Gurugram of MediTest.in includes advance tests like Extented Liver perform Tests-LFT, Advanced excretory organ operate Tests-KFT, Full Body examination in Delhi, Lipid Profile, Thyroid Profile Complete- T3 T4 TSH, Calcium, Uric Acid, Electrolytes profile to check for Electrolyte Imbalance, Complete Blood Count-CBC, ESR, Fasting Blood Glucose,Urine Routine and Microscopic Examination- U R/M. These Blood and Urine Tests helps to know many types of illness which can be dangerous if couldn't detected in earlier stage.
Full Body Checkup Cost That Anyone Can Afford for a Healthy Living
We often see our doctors for varied reasons. It may be because we are looking some illness or uncertain health conditions. Some visit as per the order by professionals to follow up on a regular basis. But there are also a few of them who visit their doctors as a regular routine. This routine could be considered as a smart and healthy habit.
It is important for us to know that one must visit a doctor just because when they are suffering from something. But one should maintain a healthy habit of doing a routine body checkup. This ensures that your current suffering which you're certain about, or the upcoming severe health issues may be tackled on time. You might be wondering what's for Full Body Checkup Cost in Delhi NCR? This article could help you with that.
Why Go for Full Body Checkup?
A routine yearly visit for checkups assesses your overall health. It helps in preventing bigger health issues on time even before time. The potential problem are often treated by the doctor if you conduct a routine test. Some disease is extremely subtle and it shows out only they get majorly serious. This can be identified well if you go to seek a doctor regularly.
We all know health is wealth, and if you are doing not have healthiness, even the heaviest bank balance in your account won't interest you. In fact, full Body Checkup Cost isn't a big thing, you can definitely afford it if you save a little money every month.
What to Expect from The Checkup?
If you notice anything unusual in your body, this routine checkup can assist you. Note down the things you feel is a little bit troubling you with respect to your health. Make sure you submit it to the doctor; this can help them prepare you for certain desirable tests. A health checkup will lead you to a direction closer to being fit and well maintained.
Through the list you have submitted, doctors can assign you some selective blood test, rather than full body checkup.. This is okay to some extent but it's better recommended to travel for a full body check. You need not worry about the complete Body Checkup Cost in Delhi NCR.
What's the Estimated Cost?
There is no standard or fixed charge related to it. It differs from person to person, doctor to doctor and place to place as well. If we mention specifically Delhi, it varies from 499 to 4999 Rs. There is another advanced and healthy package full Body Checkup Cost also that's of about 20,000. This advanced checkup also includes advanced test associated with cancer and allergy etc.
With this checkup, you're basically investing your money into healthy living. For long better life, one has to ensure that they do not suffer from serious or minor illnesses. This body checkup is a significant way to improve living. In fact, even the cost associated with it is pretty affordable if you plan it out and save every month. Below table rate list is for Delhi, Noida, Gurgaon or Gurugram, Greater Noida, Faridabad and NCR region. However prices may vary from city to city.
full body checkup cost
Here is the price list of Full Body Checkup Cost in Delhi
| Package name | Parameters | Cost |
| --- | --- | --- |
| Health check up package 1 cost | 80 Tests + Personalized Unique Diet Report & consultation | Rs 799 |
| Health check up package 2 cost | 82 Tests + Personalized Unique Diet Report & consultation | Rs 899 |
| Health check up special package cost | 82 Tests + Personalized Unique Diet Report & consultation | Rs 1099 |
|  Complete body check-up in delhi 3 cost | 88 Tests + Personalized  Unique Diet Report & consultation | Rs 1399 |
We offer most advanced Full Body medical checkup packages additionally that covers vitamin D 25-Hydroxy , vitamin B12 B-complex vitamin, HbA1C, Iron Profile, HIV,HBSAg and anti HCV.
Our Arthritis Package includes Vitamin D, Calcium, CRP, CBC, ESR, Alkaline Phosphatase, Phosphorus, Uric Acid, Rheumatoid Factor – RA Factor, ASO – Quantitative.
MediTest.in also offers special packages for Fever, PCOD Polycystic Ovarian Syndrome, Fertility alongwith Complete health check packages.
Besides these Health Checkup Packages, MediTest.in also offers individual Blood and Urine Tests like Dengue NS1, Dengue IgG, Dengue IgM, Malaria Antigen, Beta HCG, TSH-Thyroid Stimulating Harmone, Serum Prolactin, LH , FSH, AMH-Anti-Mullerian Hormone, Cortisol, Prostate-specific antigen- PSA etc.
Full Body Checkup in Delhi NCR
Currently Providing Full Body checkup services in Delhi, Noida, Greater Noida, Indirapuram,Gautam Buddh Nagar, Ghaziabad, Faridabad, Bulandshahr, Gurgaon, Mohali, Panchkula, Harayana, Chandigarh, Tricity, Patiala, Punjab, Uttar Pradesh, Sikandrabad, Zirakpur, Manimajra, Vaishali.
full body checkup cost in delhi at home, blood tests, Fever package, Pregnancy test, whole body checkup in delhi, complete body checkup in delhi, full body health checkup packages in delhi, full body health checkup in delhi, complete health checkup in faridabad, whole body checkup cost in delhi, complete health checkup package in delhi, full body check-up price, complete body check up cost, best full body checkup, full body checkup hospitals, best hospital for full body checkup, Noida, Ghaziabad, Patiala, Mohali, chandigarh, tricity, Faridabad, Gurugram, gurgaon, greater noida, pathology labs, preventive health checkup, Complete body check-up in delhi
Just Call MediTest.in @ 78408-11000 to Book Full Body checkup Package or any Individual Test at the convenience of your Home.All health check up services are available at very lowest prices.
Medical Test ? Call MediTest : 78408-11000
Pathology Lab @ Your Doorstep.
Full Body Checkup in Delhi NCR
To Book any Blood Test or Full Body Checkup Package, Just call at 7840811000