Our Patient Centric Policies
Timely sample Collection
We Guarantee Timely Sample Collection otherwise will pay 5% of the Total amount as a Penalty.
One Prick Sample
Guaranteed ONE PRICK Sample collection otherwise will pay Rs. 100 as a Penalty.
Same Day Report
Our commitment is to provide Same day reports (Max by 9 PM ) for all Routine Tests.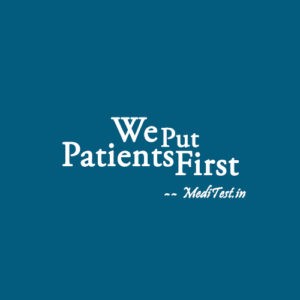 MediTest.in is India's best and largest preventive health check up company providing best in class, comprehensive and customized Full Body Checkup packages at your doorstep and that too at very genuine price.
At MediTest.in, Our Mission is not just Limited to provide the best quality healthcare services but also to make those services more affordable otherwise but is the benefit of healthcare services if those are not within reach of every individual.
That's the reason We Provide "Best Quality @ Best Price " Guarantee.
To book any Blood Tests or Full Body Checkup Package in Noida Ghaziabad Greater Noida Indirapuram Faridabad Delhi, Tests may be Thyroid Test- TSH Vitamin D Vitamin B12 HbA1C Antenatal Panel Dual Marker Triple Marker Complete Blood Count – CBC Lipid profile Kidney Function Test( KFT ) Liver Function Test ( LFT ) Dengue NS1 Chikungunya Iron Profile Vitamin Profile Electrolytes profile CRP Rheumatoid factor – RA factor Anti CCP Amylase Lipase Magnesium ESR, you just need to call MediTest.in @ 7840811000 or visit meditest.in.
We are the first company in the world to have "One Prick Sample Collection" and " On Time Sample Collection" policies in Place.